---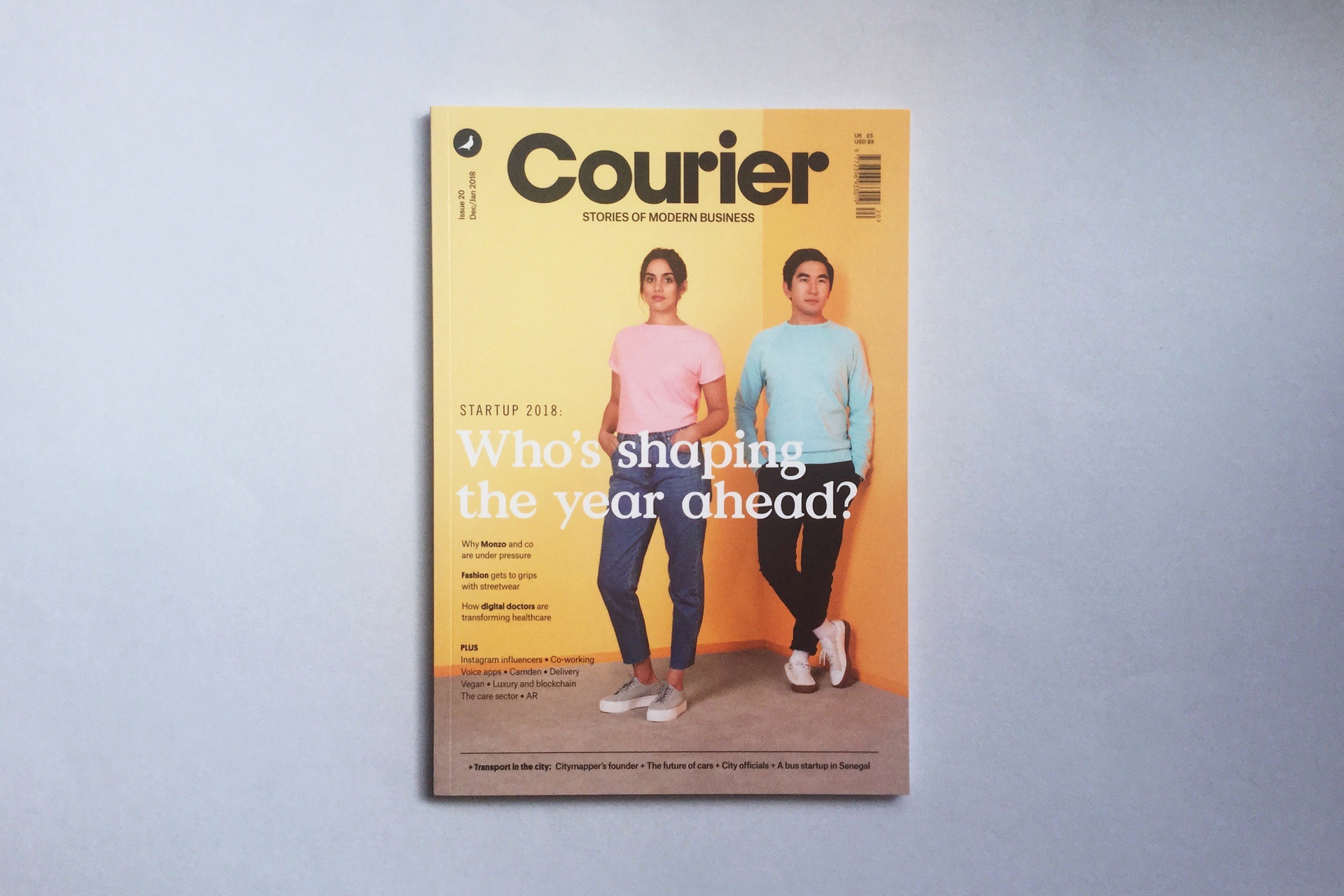 Courier, 20
---
Which companies and sectors will have a big impact in 2018? From digital doctors to streetwear brands, Instagram influencers to voice apps, Courier explores 15 areas where startups are seriously making their mark.
We also profile enigmatic Citymapper founder Azmat Yusuf, discuss the future of cars in the city, and take a trip to Cape Town.
Mowgli: The Liverpudlian Indian restaurant chain with national ambitions. Revolut: How the fintech firm is doubling the size of its workforce in months. Papersmiths: A stationery store learning how to negotiate with landlords. Billy Tannery: Inside the startup making goat leather near Northampton. Som Saa: Lunchbox inspiration from one of London's top chefs.