---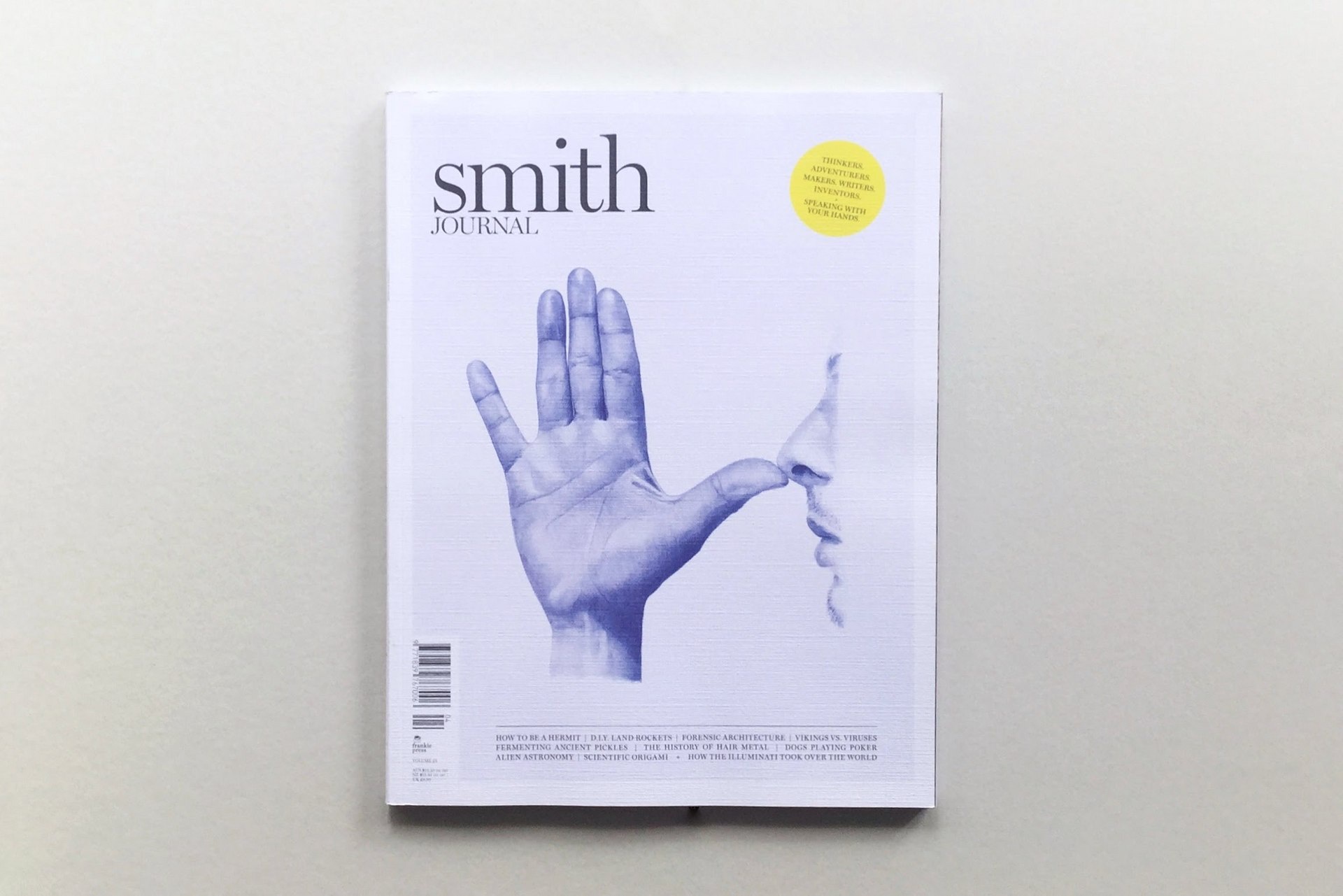 Smith Journal, 25
---
Volume 25 of Smith Journal is a real handful – in the best possible way.
Inside this issue you'll meet a young man who makes 'land rockets' out of scrap metal and disused aeroplane parts. Then there's the bullet-riddled photography of Daniel George, who spends his spare time collecting household items gun owners use as target practice. Speaking of trash and treasure, how about a cultural re-evaluation of 1980s hair metal? Less rough-around-the-edges but still very hands-on are the creations of Robert Lang, a former NASA scientist who spends his days designing the world's most complex origami. We also speak with a professional alien hunter, shine a light on some monsters of the deep, meet a group of battle-weary 'forensic architects', learn how to be a hermit, gawk at some truly kitsch art, and uncover the definitely true history of the Illuminati (sort of). Oh, and what's with the hand on the cover? You'll have to read our feature on new and unusual hand gestures to find out. 
Interest piqued? Grab your copy now.